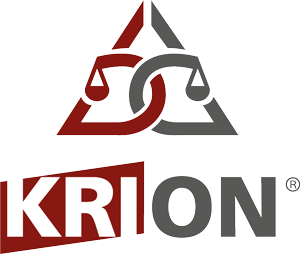 KRION Partners = Concept + Vision + DNA
Concept of the KRION Partners is based on the idea that has become the philosophy of partnership with our clients and co-workers. We are not only your legal service provider - we are yours and you are ours partner – WE ARE KRION Partners - we are just KRION - that is why the word Partners is part of our business name - because you are our partners.
KRION priorities are:
our clients
individual and professional approach
professional output
effective results
active cooperation and
open communication,
which are necessary for
the right identification of the client's need and
the best choice of – legal, economic and individual effective solution
At the same time, we rely on a human and maximally empathetic approach.
The quality of our services allows us to meet the goals and commitments of our clients with confidentiality and responsibility, which leads us to the success and mutual satisfaction.
We are a real partner of our clients, we are a real and reliable choice in fulfilling client's social, personal and business goals. We build long-term above-standard and strong relationships based on maximum professionalism and expertise, trust and knowledge of client needs, on knowledge of the market and current conditions.
Our vision is to improve these priorities, systematically meet the set goals, reflect new trends and developments with flexibility, and at the same time constantly moving forward so that you can absolutely rely on us.
we pay close attention to details
we simplify complicated
obstacles motivate us
we never give up
individual and professional approach to each client
systematic and conceptual work
maximum flexibility and discretion, creativity and reliability
effective and innovative solutions according to individual client's needs
talent, enthusiasm and hard work
solid internal structure and system
compact, professional and experienced team
mutual collegial respect, consideration, understanding and team support
The office was established in 2008 by founding partners, who had been successfully providing legal service as independent lawyers, with the aim of providing clients with a strong and reliable partner who consistently ensured their interests.
KRION Partners has went through the 14 years of development and has successfully developed into a law office with strong market position.
Experts with rich work experience and international education have established themselves in our team, which allows us to provide the domestic as well as foreign clients with highly professional and comprehensive legal services.
Founder and managing partner
JUDr. Mário Kluka, LL.M.