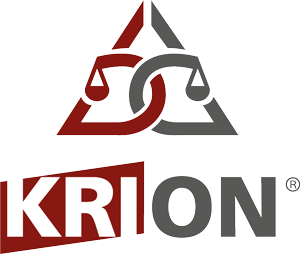 Change in legislation
Change in legislation
Regular monthly selection of new legislation

Show more
Reliable in cooperation
Creative in solutions
Flexible in deadlines
Leave a message
From now, you are in right hands.
KRION Partners s.r.o. is a modern, dynamic, and professionally developed law firm based in Bratislava, whose basic goal is to provide its clients with legal services of the highest quality.
We are a real partner of our clients, we are a real and reliable choice in client's social, personal, and business goals fulfillments.
Show more
Members of our team are active, experienced and successful advocates, talented and hardworking junior associates, and also skilled paralegals with above-average study results are helping us.
Our colleagues are also experts with various specializations, which allows us to offer and implement comprehensive and most effective solutions for the client.
Together with responsibility and professionality we are running the law office to reach the success, continuously moving forward and stay by the side of our clients.
Show more
We have created a special and unique procedural team of the most experienced lawyers - professionals with a high percentage of success in litigation.
Our professional process team spends more than 1000 hours a year in demanding disputes.
We follow the principle that we can win any dispute for you.
More information
We are PARTNERS FOR LOCAL GOVERNMENT
During more than 20 years of intensive practice, we have been providing legal services to municipalities in the field of local government, for which we have developed a special program of our professional services.
We will provide you with
legal service for the mayor of a city and the mayor of a municipality
legal service for city and municipal councils
legal service for town and municipal authorities
legal service for smooth city and municipal council meetings
so that the satisfaction of the inhabitants of your town or municipality is the first priority.
Helping you defend your leadership !!!
Foreigners are with us AT HOME – Ukrainian, Russian and English
We reliably provide comprehensive as well as special legal services in Ukrainian, Russian and English - you don't need to speak Slovak. Our colleagues working in KRION are experienced lawyers, who provide high communication comfort and understanding to Ukrainian, Russian and English speaking clients.
We will advise you and provide legal services:
in the area of business relocation to the Slovak Republic
in the field of business, trading and tax system in the Slovak Republic
in the area of obtaining the residence (permanent or temporary) in the Slovak Republic, we will provide you with legal representation before the relevant foreigner authorities of the Slovak Republic
Slovak entrepreneurs in obtaining a permit to work and employ foreigners in the Slovak Republic.
We are on your side.
RELOCATION OF THE BUSINESS
We offer comprehensive legal service in the transfer of your business to the Slovak Republic. We will prepare the most optimal way of relocation of your factory, company in terms of the most appropriate legal form, tax obligations, labor law and other aspects of business - establishing companies, preparing documentation necessary for business operations in accordance with applicable legislation, obtaining licenses and permits, communication with authorities, legal support of business, other. We will support your business in the Slovak Republic and in the EU.
Complete legal service for your business.
Special PROGRAMS for the PUBLIC and PRIVATE sector
Property management
In accordance with the Advocacy Act, we manage the property of our clients, based on our many years of professional experience in the field of property rights.
The management of clients property by our office also includes attorneys' deposit and management of clients funds, or other clients' assets in our accounts on behalf of clients and according to their instructions.
IT Law and software law
We offer professional legal advice and services in the field of IT law and software law, in the field of licensing agreements, computer programs or applications. Our clients are also leading Czech-Slovak companies in the field of structured and unstructured data processing, dealing with the digitization of corporate data. In this field we also advise our clients in management optimization and interim management.
Healthcare and pharmacy
In this area we provide legal services, from analyzes of the regulation of the regulatory framework for the provision of healthcare and the rules applicable to healthcare professionals to the regulation of medicinal products for human use, legal service in its registration, clinical trials and therapeutic use. We deal with the legal regulation of the relations between business companies in healthcare business, especially distributors of medicines or pharmaceutical companies, as well as hospitals and polyclinics.
We advise our clients in understanding and fulfilling the obligations concerning the possibilities of providing services to healthcare professionals and in the area of managed taxation in healthcare. We also have experience with M&A transactions in this regulated area of business. We are preparing a special program of our professional services for healthcare and pharmacy.
In this section, we publish a regular monthly selection of legislation, which is based on the assumptions of the needs and interests of our clients, or legislation that has a wide society scope or is differently important or exposed.
All articles